Rivals national recruiting director Adam Gorney and national recruiting analysts Sam Spiegelman and Ryan Wright along with Gary Ferman of CaneSport.com tackle three topics and determine whether they believe each statement is FACT or FICTION.
1. Texas A&M will land Jacoby Mathews.
Gorney's take: FICTION. If I had to pick right now, Texas A&M might win out especially if Shemar Stewart ends up picking Miami. But I get the sense that the LSU staff is going to make Mathews a top priority heading into signing day and we all know how difficult it is for out-of-state programs to land top Louisiana kids. The argument those players have made recently is that they don't know Brian Kelly well and that was an opening for other schools to come in. But Kelly will get to know Mathews and others well and at the end of all this, since Mathews didn't commit at the Under Armour game, I still think LSU will be the team to beat.
Spiegelman's take: FICTION. Texas A&M is currently the frontrunner, but there are three other SEC teams in the hunt for the five-star safety and all four teams covet him badly. The Aggies have laid a strong foundation with Mathews and he has strong ties to several signees there. The same goes for Florida, where former LSU assistant Corey Raymond and Jabbar Juluke have been after Mathews for years. Alabama's Pete Golding hails from the same neck of Louisiana as Mathews and that visit has been in the works for months. The new LSU staff headed by Kerry Cooks and Frank Wilson are also fixing to keep Mathews in-state, and a visit back to Baton Rouge will certainly make it interesting come decision time.
*****
2. Shemar Stewart canceling his Texas A&M visit to see Miami again means the Hurricanes are now the team to beat.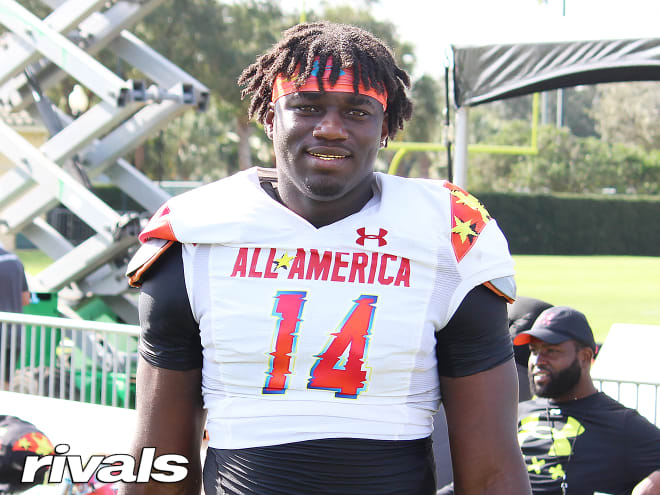 Gorney's take: FICTION. Miami is definitely making a big move and Stewart could end up picking the Hurricanes but he's very, very far along with Texas A&M as well. It's a good sign that the Miami coaches convinced the local four-star defensive end to cancel his A&M visit this weekend and take an unofficial visit to Miami. But Stewart is already more than familiar with the Aggies and everything they have to offer plus he just spent an entire week with all those A&M commits at the Under Armour game. Miami is making this way more interesting but I don't think the Hurricanes are the team to beat – yet.
Ferman's take: FACT. Sources close to Stewart insist Texas A&M remains a solid option, but there is no question Miami has made up serious ground since Mario Cristobal moved into the head coach's office. Miami coaches were also at Stewart's home at midnight Friday when the dead period ended, a strong statement that they are in it to win it. Miami will have a new level of NIL support from the local business community and is removing any barriers that existed to the best local prospects staying home. Stewart has become the statement recruit for 2022 in that regard and the all-in effort to land him will pay dividends on signing day.
*****
3. Cormani McClain is more than likely to stay in-state at Florida or Miami.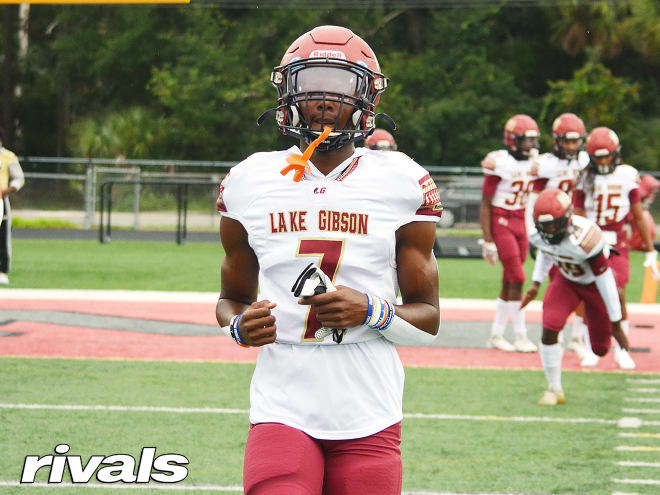 Gorney's take: FACT. When I talked to McClain at the Under Armour game practices, I got the impression that going too far away was not ideal and that playing somewhere in the Southeast suited him more. He has always loved Florida and that staff, including Billy Napier and Corey Raymond, will do a phenomenal job recruiting him. The Gators were the frontrunners early and as his recruitment picks up even more, that could remain the same. Miami will also be involved because coach Mario Cristobal is such a great recruiter and he has an active staff already. Alabama and other national powers will be in the mix but my bet is that McClain stays in-state.
Wright's take: FICTION. It is too soon to tell with McClain. Florida and Miami are options that are on the table. Florida has been one of McClain's top programs since the start of the 2021 high school football season. But the staff has changed over. Fans and recruits alike want to see how Napier and staff handle the 2022 season. A saving grace for the Gators is beloved defensive backs coach Corey Raymond. Miami could be a late riser with Cristobal picking up steam along the recruiting trail. Even with a loss in the national championship game, the Bama factor is strong.