COPPELL, Texas – The fifth stop of the Rivals Camp Series was here in the Dallas area this weekend and a bunch of top regional prospects showed out. Here is a breakdown of the positional MVPs and other top performers from the day.
QUARTERBACK: Michael Hawkins
The quarterback group was loaded from top to bottom but it was Hawkins that walked away with MVP honors. The Allen, Texas standout stood out from his very first drill rep, continued to shine throughout the day and finished with some beautiful throws during the final 1-on-1 session. Hawkins has a dynamic skillset and is an extremely polished passer for a QB at this stage of his career. He throws a tight ball, has a quick release and his ball placement on contested throws was incredible. With two more high school seasons in front of him, the sky's the limit for how good Hawkins can be.
*****  
RUNNING BACK: Marquise Collins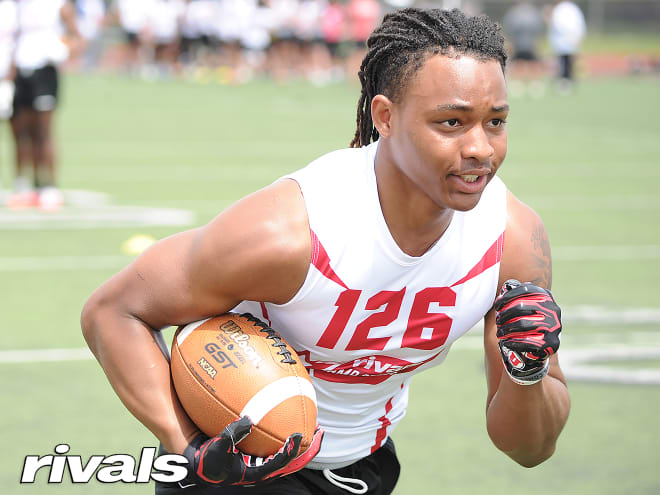 The College Station, Texas three-star running back really turned it on during 1-on-1s where he blew by linebackers who were just trying to hold on for dear life but usually he created so much separation he was wide open. What was also impressive from Collins throughout the day is that he was a physical blocker, he was smooth in drills and he showed off great hands all camp.
*****  
WIDE RECEIVER: Jaquaize Pettaway
There were a lot of talented receivers at the event including Jaden Allen, who's committed to Texas as a defensive back, but Pettaway separated himself late. The four-star from Houston (Texas) Langham Creek was so crisp as a route runner, caught balls that were blowing in a 20-mph wind and did an excellent job of finding space and creating separation during one-on-ones when corners were trying to press him in short-yardage throws.
*****  
OFFENSIVE LINE: TJ Shanahan Jr.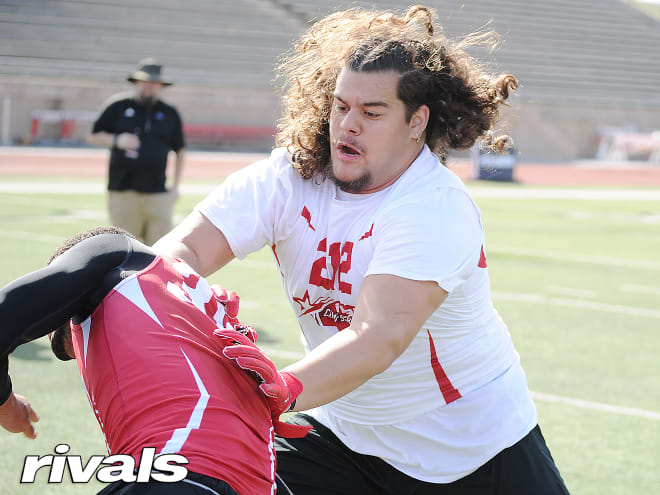 Shanahan arrived late and missed some of the warm-up but it did not matter at all. The five-star offensive lineman who can play inside or outside plays mean, tough, loves to mix it up and play physically and never backs down to a challenge from anybody. Originally from Florida but now playing at Austin (Texas) Westlake, Shanahan has a killer instinct that's really rare and something that position coaches will love to work with. That's why pretty much every national power is after him and Shanahan can choose wherever he wants to go.
*****  
DEFENSIVE LINE: Ashton Porter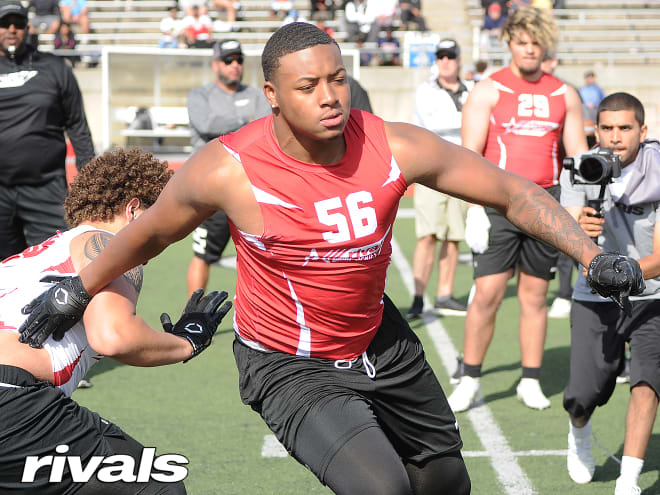 Last year, Porter was impressive at the Dallas Rivals Camp but he's a year older, a year more mature and much more physical than the last time at this event which makes him stand out even more. The four-star from Cypress (Texas) Cypress Ranch who has Texas as a top school but is looking at other programs as well and might wait longer to make his commitment has a great mix of power and speed, uses his hands well and once he has an inch on the offensive linemen Porter is going to win the rep.
*****  
LINEBACKER: S'maje Burrell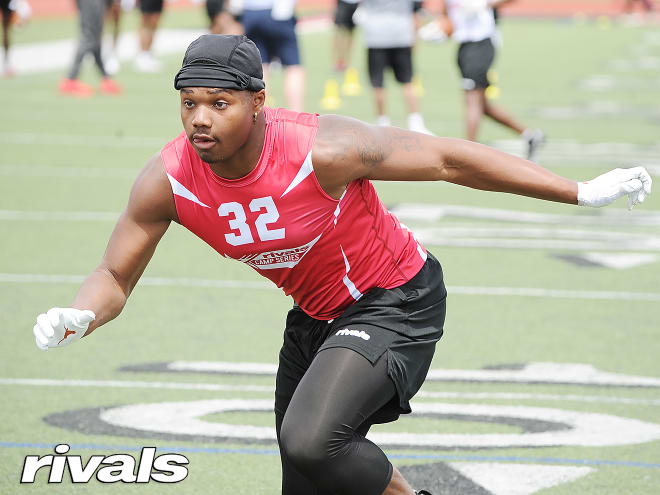 This was a close battle because Kylan Salter was also very good but Burrell separated himself during 1-on-1s. The Texas commit was not only physical and battled running backs at the line of scrimmage but then he turned and covered in space better than any linebacker at the camp. The three-star is more physical than he looks and has speed like a big defensive back.
*****  
DEFENSIVE BACK: Tayshawn Wilson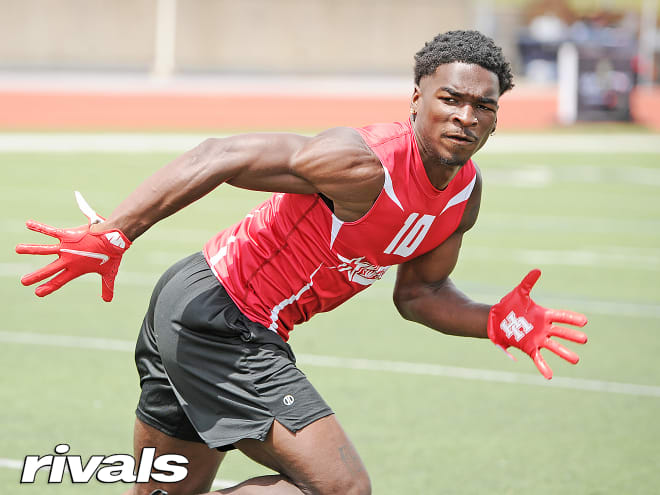 The four-star cornerback from Houston Mayde Creek isn't the tallest player on the field by any means, but he makes up for it with his brute strength and lightning closing speed. Receivers that can use multiple route concepts within one play don't faze Wilson, and his ball skills make him a dangerous defender to go one-on-one with. Additionally, his track speed eliminates the possibility of taking the top off a defense. In his recruitment, Texas, Baylor and Houston are among the standouts with summer official visits expected.
*****  
MORE ALL-CAMP TEAM MEMBERS
*****
RIVALS UNDERCLASSMEN CHALLENGE INVITES