Former South Sydney coach Anthony Seibold says he regrets leaving the Rabbitohs for the Broncos, following his difficult tenure in Brisbane.
Speaking to Fox Sports, Seibold, who now is a defensive coach with England rugby, described his stint at Red Hill as a "failure" and blamed himself for not listening to his heart by taking the five-year deal on offer at Brisbane in 2018.
"I was challenged and struggled because I was embarrassed by failing up there," Seibold said.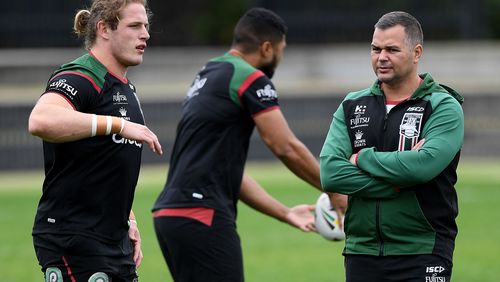 "There's so many things that went down that I look back on and reflect on.
"I regret leaving South Sydney.
"I made a business decision. I didn't make a decision with my heart, I made a decision with my head and it went pear shaped.
"There's a lot of reasons for that, but I've got to hold my hand up because, ultimately, I'm the main reason it went pear shaped.
"I regret some things about leaving South Sydney, I would do some things differently.
"I would do some things differently, I would do some things the same at the Broncos."